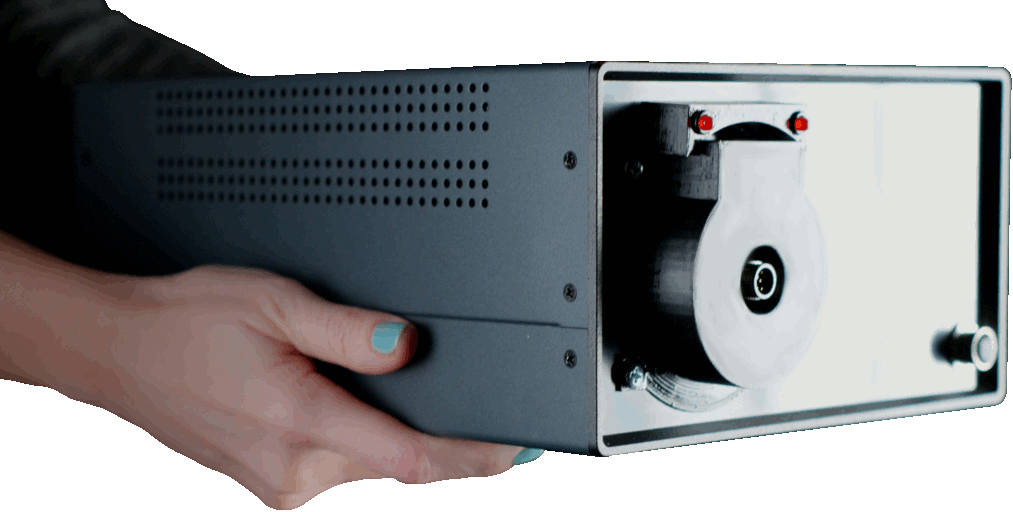 The LuQY Pro Instrument
The LuQY Pro is the most versatile, powerful and easy-to-use absolute luminescence analysis system on the market. It's innovative and highly integrated concept allows absolute photo- and electroluminescence measurements out of the (shoe)box. The system thereby has a unique focus on opto-electronic device optimization (LEDs, solar cells, …) and can precisely simulate various operating points.
Integrated Analysis
Our mission is making absolute luminescence analysis easily accessible for everyone. The LuQY Pro includes a software which not only lets you control the instrument and records your sample's emission spectra but it immediately calculates the luminescence quantum yield (LuQY) and even the implied VOC of your sample. This integrated in-depth data analysis is completely unique on the market and unleashes the full potential of the LuQY Pro.